Allen & Gledhill named National Law Firm of the Year (Singapore) at IFLR Asia-Pacific Awards 2023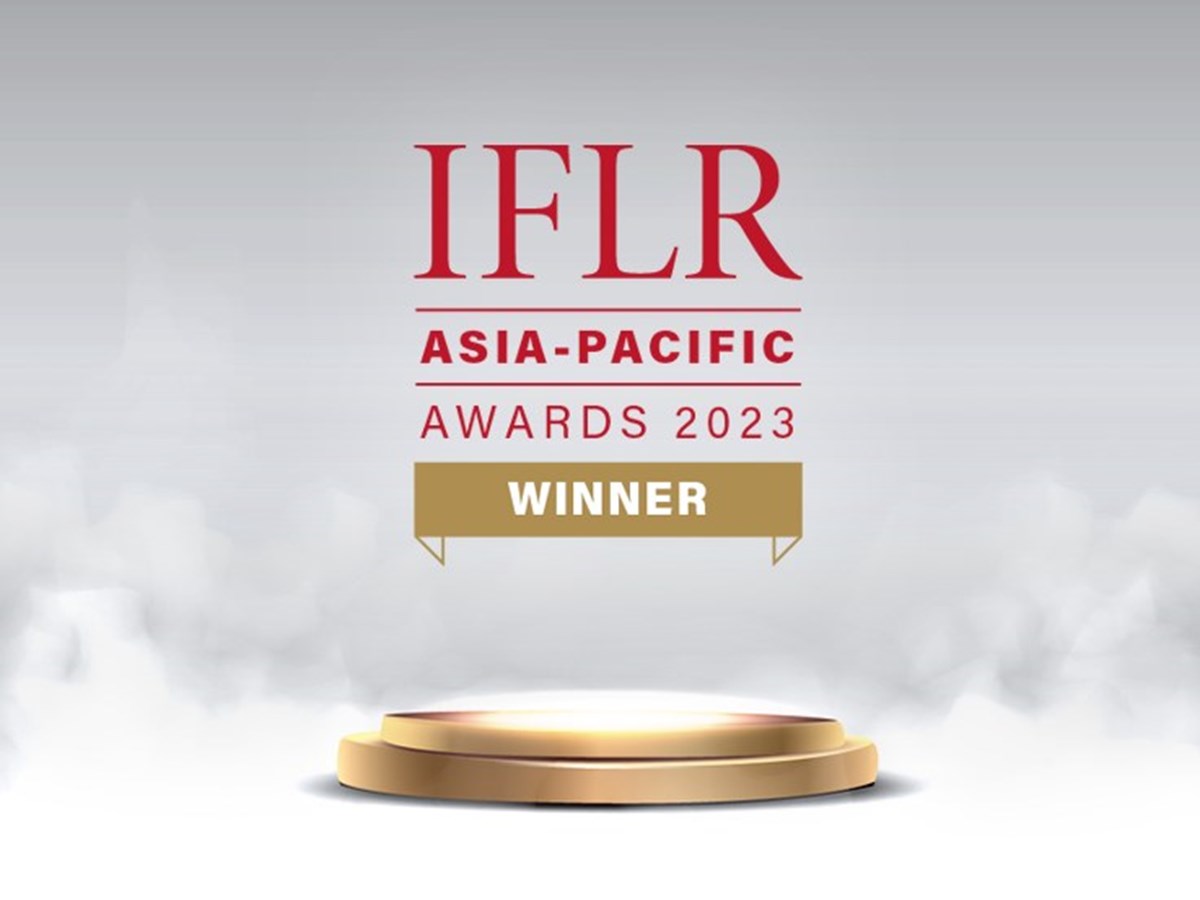 A&G News 23 March 2023
Allen & Gledhill has been named National Law Firm of the Year (Singapore) at the prestigious International Financial Law Review (IFLR) Asia-Pacific Awards on 22 March.
This is the 22nd time the Firm has won the country law firm award for Singapore, since the inception of the IFLR Asia-Pacific Awards in 2000.
Further to the Firm award, we have been recognised for our involvement in the following Deal of the Year Award:
Securitisation and structured finance (Astrea 7 ABS Issuance)
This is the 2nd consecutive year we have been recognised for this deal award. In 2022, we were recognised for our involvement in the Securitisation and Structured Finance Deal of the Year (Bayfront ABS Issuance).
The IFLR Asia-Pacific Awards recognises the region's most innovative deals, and the firms that worked on them. First published in 1982, IFLR is a market-leading financial law publication for lawyers specialising in international finance and finance institutions, corporates and in private practice.