KOPITALK select webinar: Malaysia Renewable Energy Roadmap – Achievable or Just a Roadmap?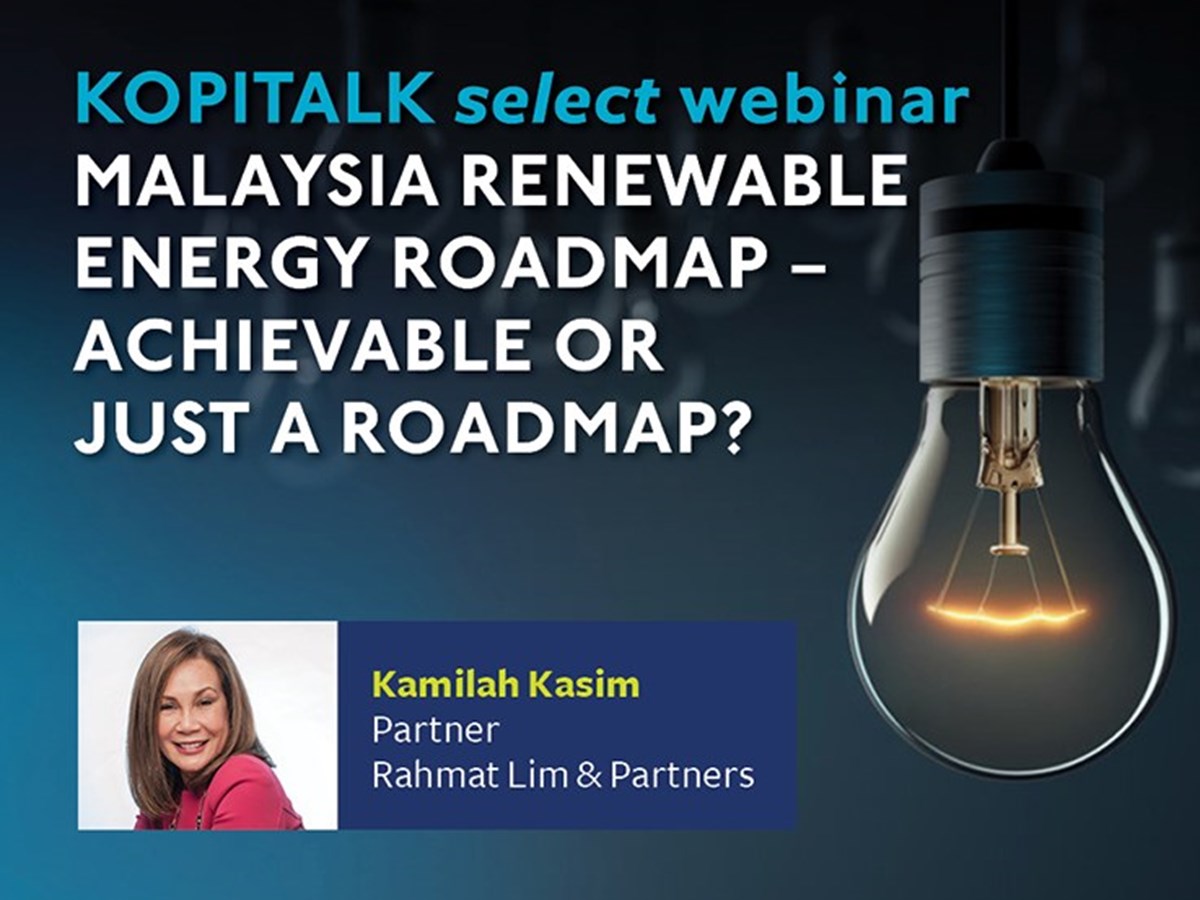 RL&P News 22 March 2022
KOPITALK select webinar: MALAYSIA RENEWABLE ENERGY ROADMAP - ACHIEVABLE OR JUST A ROADMAP?
Date: Wednesday, 23 March 2022
Time: 11:00am - 12:00pm
Click here to view the full programme. If you are interested to attend, please e-mail us at events@rahmatlim.com.