Rahmat Lim & Partners maintains top tier rankings and the highest number of leading lawyers in 33rd edition of IFLR1000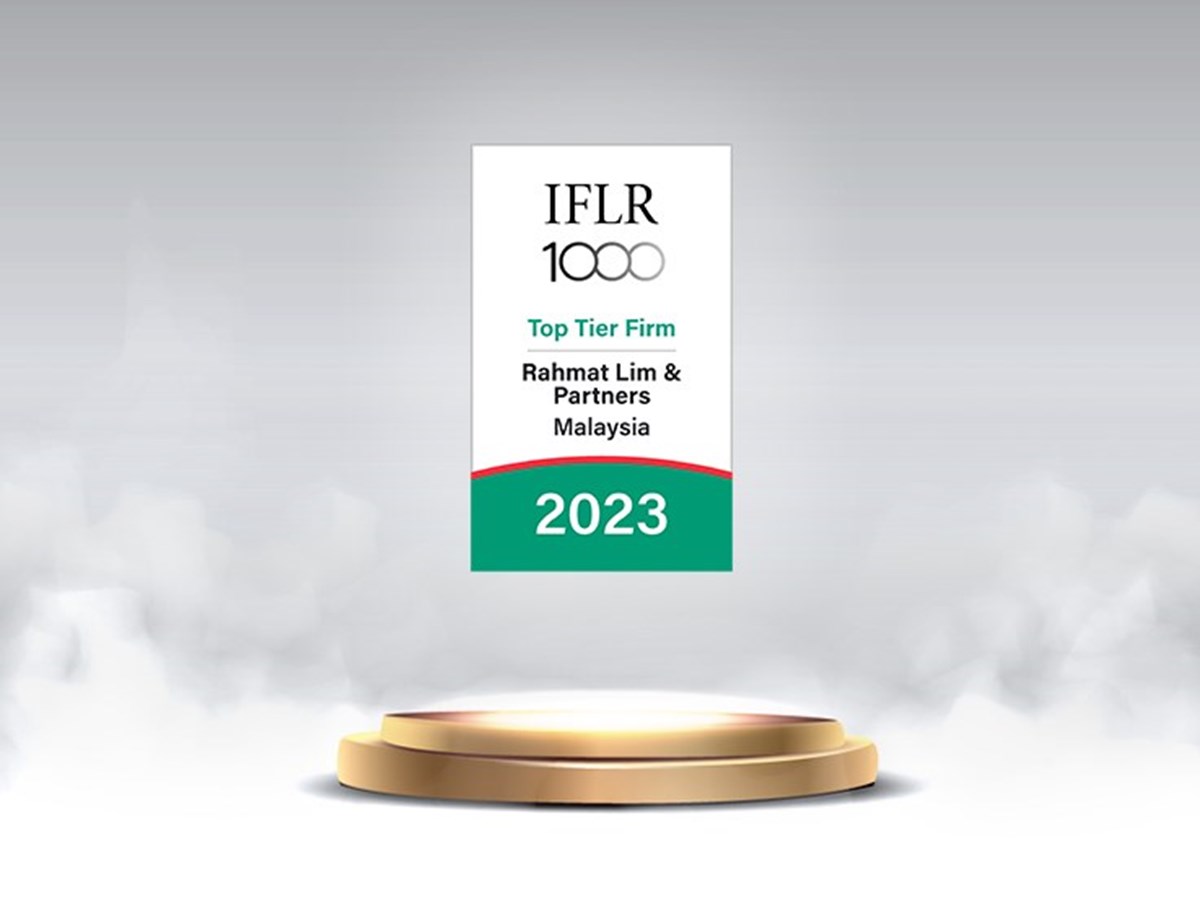 RL&P News 8 August 2023
Malaysia
In the IFLR1000 Asia-Pacific 2023 (33rd edition), Rahmat Lim & Partners continues to secure its Tier 1 rankings for Banking and Finance, Mergers and Acquisitions, Project Development: Energy and Project Development: Infrastructure. Notably, our Firm continues to have the highest number of leading lawyers recognised across various practices in Malaysia. 17 of our lawyers have been recognised, with 1 recognised as Market Leader, 13 named as Highly Regarded, 1 as a Notable Practitioner, 1 as a Rising Star Partner, and 1 as a Rising Star.
At Rahmat Lim & Partners, this recognition demonstrates our steadfast dedication to understanding our clients' needs and delivering innovative and customised solutions in the dynamic regulatory landscape. We extend our heartfelt appreciation to our valued clients for their ongoing trust and support.
Singapore
Our associate firm in Singapore, Allen & Gledhill continues to be recognised as a Tier 1 firm and has 77 recognised lawyers, with 4 recognised as Market Leaders, 20 as Highly Regarded, 49 as Notable Practitioners, and 4 as Rising Star Partners in the same guide.
Myanmar
Allen & Gledhill (Myanmar) continues to be ranked Tier 1 in Financial and corporate and Tier 2 in Project development. One of its lawyers has been recognised as Highly Regarded, while another lawyer has been recognised as a Notable Practitioner.
Vietnam
Allen & Gledhill (Vietnam) has also been newly recognised for the first time in both M&A and Project development. One of its lawyers has also been newly ranked as Highly Regarded.
IFLR1000 is the guide to the world's leading financial and corporate law firms and lawyers. Their comprehensive publication covers over 5000 law firms, comprising 21,000 lawyers across 12 practice areas and spanning 250 jurisdictions.
For more information on our rankings, please click here.